Alexandria gum disease
If you are suffering with problems with your gums, you should visit us at Dental Excellence. Our top-notch dentist, Dr. Sheri Salartash, will be able to provide you with pinhole surgery to greatly improve the look of your receipted gums, as well as help with your Alexandria gum disease recovery.
At our dental practice, our dentist is very pleased to provide pinhole surgery for our patients who have receding gums. This technique is a scalpel-free, suture-free procedure that helps treat gum recession. When patients are recovering from Alexandria gum disease, they may be left with gums that have receded. Gum recession can also occur from brushing your teeth with a toothbrush that has bristles that are too hard. This pinhole procedure is performed by our dentist making a small hole with a needle in the gum tissue. With special instruments, the gum tissue is loosened and then guided over the receded part of the tooth. There may be minimal post-operative discomfort. Most of our patients are very happy to see that they have instant cosmetic improvement for their receded gums. This type of treatment has many benefits over traditional gum surgery to treat receding gums. The treatment offers less discomfort for the patient after treatment, and a faster recovery than patients who have had traditional gum grafting. The fact that no stitches are needed is also a plus, as well as not needing the use of any invasive surgical tools. An additional advantage is that our dentist does not need to take donor tissue from the patient's pallet. The results of pinhole gum surgery are natural and long-lasting results for gums which have receded.
If you are suffering with Alexandria gum disease and want to be seen by our highly trained dentist, contact our office for an appointment. Our dentist will be happy to examine your particular gum situation, and let you know if pinhole surgery will work well in restoring your gums so that they will be healthier and look better.
By Dental Excellence Integrative Center
November 16, 2016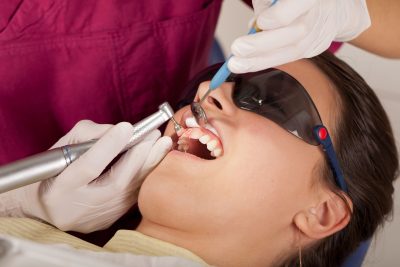 Blog Posts
Follow Us